My wife and four children are serving the Lord in Ishikawa Prefecture. Ishikawa prefecture is on the Japanese seaside, and it is about seven hours away from Tokyo by car. Ishikawa and the surrounding two prefectures (Toyama and Fukui) are considered some of the most difficult prefectures to reach the lost because of the strong Buddhist influence. We had been praying about how we could reach the hardened hearts of the Japanese people, and God answered our prayers in 2019 through sports ministry.
A Story from Ishikawa
In 2019, Japan hosted the Rugby World Cup. A mission team from Fiji came to our town of 23,000 people. They made an impact in only two days that we could not accomplish in ten years of ministry! Over 600 students from an elementary school came to see the Fiji team throw a rugby ball around. We were able to invite the children to come to church to hear the salvation testimonies of the players.
We also had rugby clinics with 70 university school rugby players, as well as with high school, middle school, and elementary school rugby players. Sixty students came to our church to hear the salvation testimony of the rugby players. Incredibly we all held hands at the very end and prayed. Some mothers were so moved they were crying. The students did not want to leave even after 10pm! Some students even drove from an hour away to see the players.
​In November 2020, we organized an Olympic Sports Festival Outreach. We invited a Christian Taekwondo bronze medalist to the event. The city leaders were excited to be part of this sports festival. The Board of Education in our town handed out the festival flyers to all the children in the town for us.
One city recommended the event to all the elementary schools, and over 9,000 flyers were handed out directly to the children from the public school teachers. There were over 760 people who registered for the sports festival. We had to limit the number to 600 people spread over two sessions outdoors in order to avoid crowding the spaces.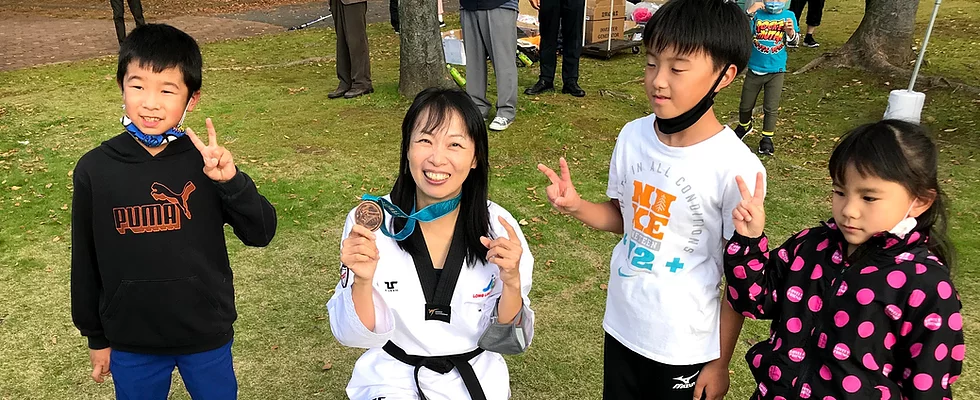 The Japanese bronze medalist Yoriko Okamoto shared her life story in two elementary schools, two middle schools, and one kindergarten. She taught Taekwondo clinics with the children and shared with more than 300 students that believing in Jesus was much more rewarding than receiving the bronze medal. One student asked her what she dreamed of doing after being a three-time Olympian and receiving an Olympic medal. She told the children her dream is to tell other people about Jesus.
​Now more churches are interested in taking part in sports festival outreach. We conducted two more festival outreaches in April, and we are planning another festival outreach during the Olympics, especially during the start of the Games.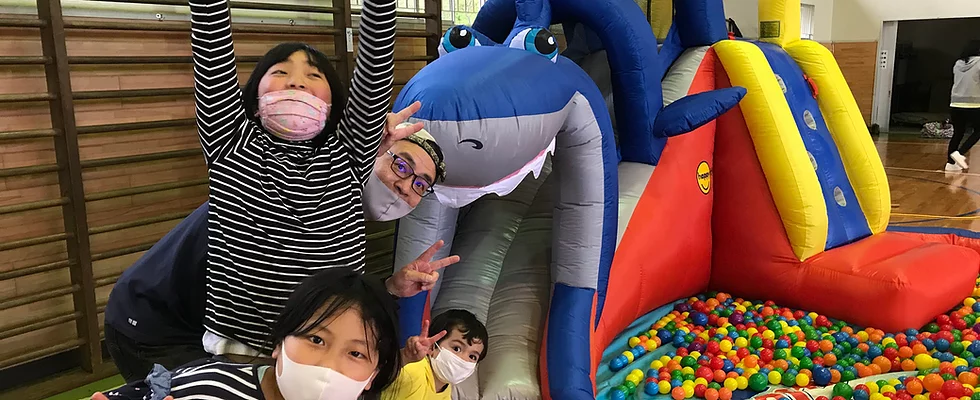 Sports festival outreach has brought unity among the churches in our prefecture, and young adults are being trained as future leaders of our prefecture to run them. Our Ishikawa team is now trying to help surrounding prefectures to also begin sports festival outreaches.
We are excited about how non-Christians visited our churches as a result of these outreaches. We strongly believe that God will bring many more children and young families to himself during and after the Olympics. God has prepared the hearts of the Japanese people for a great harvest.
​By: A Japanese pastor in Ishikawa prefecture